Carpet Cleaners Serving Southeast Wisconsin
Wisconsin Carpet Cleaning Services: Affordable, Effective, & Friendly
AMS Carpet Cleaning is a family-owned Wisconsin business serving our neighbors from Madison to Waukesha. Being a small family-owned company, we can provide cleaning services to any carpet or upholstery with extra attention to detail. Plus, we're more flexible and have a better ability to meet our neighbors' needs than most big-name carpet cleaners.
AMS Carpet Cleaning provides a wide variety of carpet cleaning services for homes and businesses all over Southeast Wisconsin:
Stay Beautiful Maintenance Program
AMS' Stay Beautiful Maintenance Program means clean carpets all year without having to schedule carpet cleaning services. Members of our Stay Beautiful Maintenance Program get 2 carpet cleanings per year and super-flexible payment options.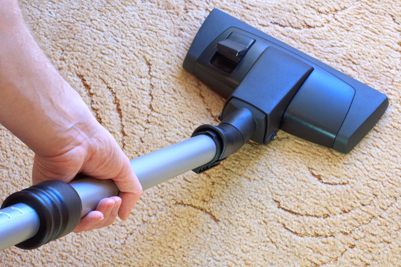 Wisconsin Carpet Cleaners Go Above & Beyond
"AMS did an amazing job cleaning our carpets! With three younger kids there have been plenty of spills and mishaps. Eric worked wonders and was able to remove spots we thought were permanent. Excellent work at a fair price; I'll continue to use AMS." - M.V.
"They were extremely friendly, personable, trustworthy and hard-working! My carpets were cleaned in a very efficient manner. They made a great team! The carpets look and smell so fresh and clean! They were wonderful working around my son and our dogs. They couldn't have been nicer! I will definitely use them again and would highly recommend their service." - Anne M.
"I had sick dogs that made a huge mess on my white carpet, which I was afraid a replacement would be necessary. Within an hour, AMS got out all the stains, cleaned the entire carpet in that room and another. My carpets were never cleaner and I've had them professionally cleaned before. And the staff was very friendly, professional and understanding of my circumstances. I will be calling them very soon to come back and clean the rest of my carpeting! Awesome Job, AMS Jefferson! You made my day. " - Traci S.

AMS Carpet Cleaning is a family owned Wisconsin business in Rock County that provides commercial, residential and automotive carpet cleaning services in towns near Lake Geneva, Oconomowoc and the rest of southeastern Wisconsin. Our flexible hours offer clients quality service at any time of day. 24/7 emergency carpet cleaning services are available at affordable rates.


Award-Winning Carpet Cleaners in Southeastern Wisconsin:
Expert Carpet Cleaners—Unparalleled Service in Southeast Wisconsin

AMS professional cleaners leave your home in better condition than when we first arrive. Our priority is improving your home without damaging anything in the process, we take extra care to:
Protect your carpet by putting foam blocks under furniture
Install corner protectors on walls
Wear protective footwear (cotton booties) to ensure your carpet remains clean of any contaminants
Carpet Cleaning Cost—Our Budget Friendly Prices
Every home or office is different—different floors, varying degrees of damage, fabric sensitivity…the list goes on. We have years of experience with cleaning solutions for any kind of carpet damage, but our three main forms of carpet restoration solutions are:
Vacuuming
Steam Cleaning
Deodorized Application & Scotch Gard Application
All of these services remove stains and odors while also helping to prevent future damage to your floors. For us, carpet cleaning is as much about preventing new stains as it is cleaning the existing ones. Contact AMS Carpet Cleaners today to get a quote on your home or business carpet cleaning service.
Vinyl Composite Tile Cleaning
The Rock County carpet cleaners of AMS Carpet Cleaning have added VCT cleaning to their flooring and carpet cleaning services. VCT cleaning, or Vinyl Composite Tile cleaning, is the process of stripping off the old finish and adding a new finish to your tiles. Your tile will look as good as new. Our professional VCT cleaning services perfectly complement our carpet cleaning services, ensuring all the floors in your home will be spotless.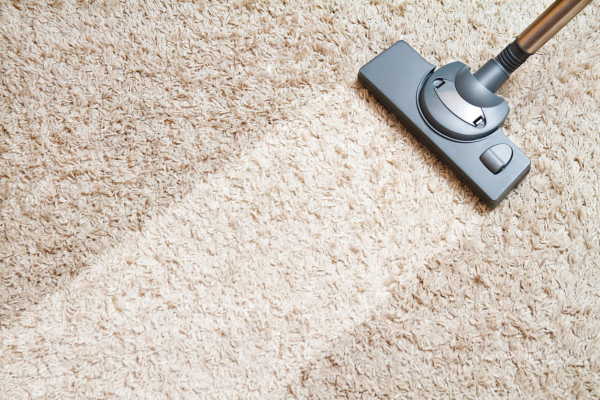 Remove Pet Smells from Your Carpet
One of the most rewarding and immediate benefits to getting your carpet professionally cleaned is that our cleaners can remove pet stains from any carpet and alleviate allergy-symptoms by removing pet dander from carpets, removing dust and even pollen from flooring (carpet, tile, or hardwood).
Seasonal Carpet Cleaning for Properties
Wisconsin winters can be brutal on flooring. Keep your home clean this winter with our winter floor cleaning services that remove salt stains, melted snow, mud, and other winter crud from your floors.
Come spring we offer comprehensive spring carpet cleaning services to get those mud stains out of your home. We recommend seasonal cleanings every six months to ensure your carpets are clean all year round.
Professional Carpet Repair Company
We don't just clean carpets—we restore carpeting to its near original state. Carpet repair for pet damage? Damage from children? Post-party emergency cleanup services? We've got you covered with our carpet repair and maintenance techniques, including:
Damaged carpet is never beyond fixing. Contact AMS Carpet Cleaning today and we'll make your stained, burned or bunched up carpet look brand new again for a low price.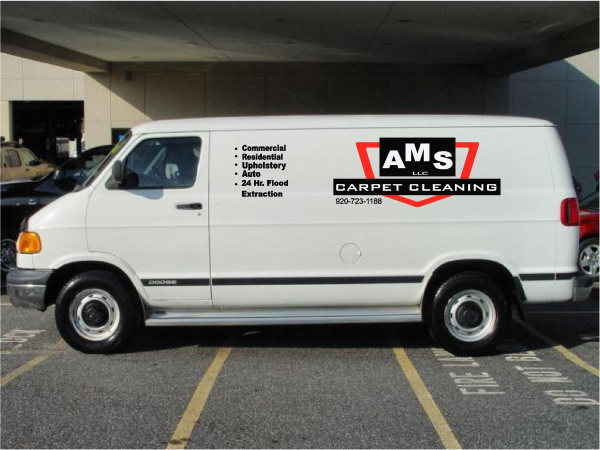 See What AMS Carpet Cleaning Customers Have to Say!
AMS Carpet Cleaning takes pride in delivering the BEST carpet and upholstery cleaning solutions for residential and commercial customers. Our Edgerton carpet cleaning company has built a reputation for quality work with each satisfied customer, and our sense of pride is apparent in every job we complete.
AMS Carpet Cleaning Reviews
Eric was there on time, very professional, friendly and courteous. He did an awesome job for us and threw in an extra room because one room was stained beyond complete removal from previous owners. I would/will recommend him every time I am asked. - Rhonda O. Jefferson, WI
They were very personable and called our attention to small issues that needed special attention and asked whether we wanted them treated or not giving us the choice. They new what they were doing with different materials and fibers. I would have them back in a heartbeat and plan on telling others to use their services. - Hartland, WI

Contact AMS Carpet Cleaning when you need restoration, shampooing, deodorizing & carpet repair services.