Carpet Repair Services in Wisconsin
Carpet Repair Services in South Central Wisconsin
AMS Carpet Cleaning offers affordable carpet repair services from Dane County to Rock County. When your carpeting looks ragged and disheveled, our carpet restoration experts can revitalize your flooring and make it look brand new.
Our carpet professionals restore your living space with carpet repair services, including:
Carpet Patching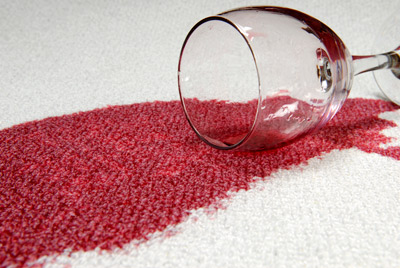 Don't spend hundreds of dollars on re-carpeting a room when you only need to replace a small patch of carpet. Let our repair professionals patch it with a small piece of excess carpeting. Carpet from a closet or underneath permanent furniture makes this process fast, easy and affordable.
Seam Repair
Carpet mills design their products to blend together perfectly at the seam, but improper tape application or years of wear and tear can cause a visible and unattractive seam. Our carpet repair experts make unsightly seams disappear, returning your carpet to its original, unblemished state. Seam repair is a critical step in re-stretching a carpeted room. Re-stretching (eliminating ripples) often ends up leaving extra length at the seams. We carefully trim the edges and re-seal the seam to make the room's carpet appear perfectly smooth and uninterrupted.

Burn Repair
When you accidentally burn your carpet, you might think it's beyond repair. Maybe you throw a rug over it and pretend it didn't happen.
Carpet repair professionals at AMS Carpet Cleaning can fix that burn mark in no time at all. We can either perform a modified version of patching or patch the area entirely to make you forget there was ever a burn at all. Save hundreds of dollars on replacing an entire room's worth of carpet.
Carpet Stain Removal
AMS Carpet Cleaning can extract stains from carpet to return it to its former glory. Whether the stain is a result of a pet's accident, spilled food or drink, or tracks left behind from outside, our carpet repair professionals clear the area of any ugly stains quickly and affordably.
Carpet Stretching for Small Rooms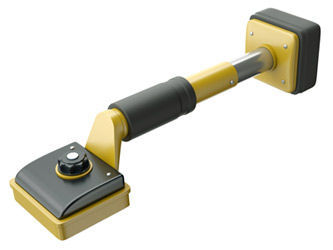 If you notice your carpet is rippling due to heavy traffic or moving heavy furniture, you may think your carpet is worn, overstretched and in need of replacing. Replacement, however, is almost never the best course of action. Our professional carpet repair technicians perform stretching services in small rooms to restore carpet to its original smooth appearance. Over time, carpet does stretch out and lose its thickness. We pull the carpet tight, re-staple at the new edges and cut off the extra material.
Stretching is yet another measure our carpet repair technicians take to conserve resources and get your carpet back to perfect condition without having to do a whole replacement project.
Contact AMS Carpet Cleaning, the carpet repair professionals today and make your carpet appear brand new once again.
AMS carpet cleaning offers more than just carpet repair!