Johnson Creek Carpet Cleaning Service
Wisconsin's Carpets Need Cleaning, AMS Delivers!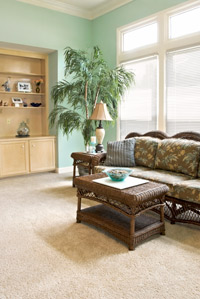 AMS has been cleaning carpets throughout South-Central WI for years. We're a family run business that works hard to keep other families living clean. Our products lift away stains better than any major commercial cleaning service. We also repair carpets, remove pet stains and odors, and restore tile floors.
AMS Carpet Cleaning provides expert carpet cleaning for Johnson Creek homes and businesses. Our professional, friendly staff can take on any project, from wine stains and pet dander to general upkeep.
A clean carpet can breathe life back into a room—or even a building. Carpets are the most-used part of a building, subjecting them to inevitable wear and tear. With AMS, you'll never have to live with carpet stains or frays again.

AMS Carpet Cleaning Services
Alongside professional carpet cleaning for homes and businesses, AMS offers a variety of services to keep your carpets beautiful, including:
Delicate oriental rugs require professional care to avoid accidentally staining or damaging the ornate design. AMS has years of experience in cleaning and repairing oriental rugs. With our help, your oriental rug will never lose its luster—and while we're at it, we'll give you some tips to maintain it between cleanings.
If your curtains, drapes or furniture need some TLC, AMS is the way to go. Our comprehensive upholstery cleaning service is budget-friendly and fast, with trained professionals leaving your home fresh and clean in a matter of hours.
With the average American spending almost 300 hours per year in their car, it's no wonder automotive carpets need to be cleaned—and often. In harsh Wisconsin weather, automotive carpets receive the brunt of collected dirt and salt (and coffee spills. Oops). AMS keeps your car's carpets clean and fresh-smelling, helping to retain its re-sale value while adding to aesthetic.
Vinyl composite tile, while common, is known to collect dirt and salt over time. AMS offers professional tile cleaning services to restore your flooring. Our vinyl tile deep-cleaning services extend the life of your tiling, ensuring a floor you love for years to come.
Carpet Maintenance Plans with AMS
Restore your floor and prolong its life with AMS' carpet maintenance plans. It ensured bi-annual floor cleanings to improve appearance and remove contaminants. Flexible payment plans available.