Residential Carpet Cleaning Professionals in Wisconsin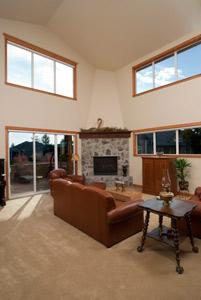 24/7 Carpet Cleaning Services for Wisconsin Homes
AMS Carpet Cleaning performs residential carpet cleaning throughout southeast Wisconsin. Our friendly carpet cleaning professionals revive soiled carpets, lift stubborn stains and remove offending odors quickly and completely. We offer excellent services at competitive prices in Jefferson, Dane, Rock & Walworth County. Locations include:
Our carpet cleaning services are the best in Wisconsin because we provide:
Several carpet cleaning methods, including hot water extraction
Specialized carpet steaming & cleaning equipment

IICRC certified professionals

Quality work backed by our customer satisfaction guarantee

Quick-dry carpet cleaning

24/7 emergency carpet cleaning
As a Wisconsin family-owned carpet cleaning company, we are dedicated to providing superior customer service and ensuring you are highly satisfied with your residential carpet cleaning. Our Edgerton carpet cleaning professionals will travel to Watertown, Lake Geneva, Delafield or anywhere from Dane County to Walworth County 7 days a week. Just call us at 920-723-1188 or fill out our contact form.
We don't believe in upselling unnecessary services. We work with you to provide the high-quality carpet cleaning services you need at affordable prices. Our experienced carpet cleaning professionals work in accordance with all warranty requirements.
Carpet cleaning emergency? We're even available 24/7 for emergency residential carpet cleanings!
Contact our Rock County carpet cleaning experts today for a free quote!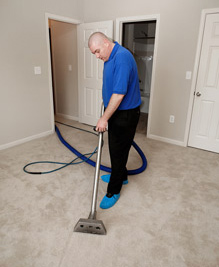 Hot Water Extraction: Carpet Cleaning for Wisconsin Houses & Apartments
Don't think once a week vacuuming is enough to keep your carpets pristine and free of health risks. Vacuuming removes dust and particles on the surface of your carpet, missing the oily, sticky dirt and other irritating pollutants lurking below its reach. Improve your family's health and the look of your southeast Wisconsin home with regular hot water extraction treatments from AMS.
Our Edgerton carpet cleaners keep your carpets looking and feeling like new, while removing any harmful allergens hiding within. Regular deep cleaning services extend your carpet's life and guarantees your investment stays protected.
Biannual Carpet Cleaning Maintenance Program
We understand families have busy schedules and it can be difficult to plan appointment times. Our Wisconsin carpet cleaning professionals make it easy to have beautiful carpets year round with our Stay Beautiful carpet cleaning maintenance plan.
Every six months, one of our Edgerton carpet cleaning experts will come to your home and perform a thorough cleaning of all your carpets. Every other visit we include a specialty carpet protector to extend the life of your carpets and prevent stains. Our affordable, high-quality carpet cleaning services penetrate the deepest layers of your carpets, breaking down and removing even the most difficult stains. Get maximum extraction carpet cleaning at an unbeatable price with AMS.
To make carpet cleaning even easier, we offer two different payment options. You can choose to pay one lump sum or make small monthly payments. Sign up for our Stay Beautiful maintenance program today and effortlessly enjoy clean carpets year-round.
Besides extractive carpet cleaning, our business also performs: