Sun Prairie Carpet Cleaning Professionals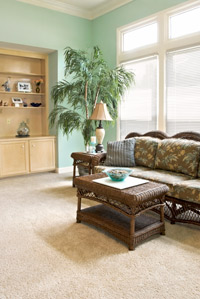 Family Owned Carpet Cleaning Service in Sun Prairie, WI
Our family business has been serving homes and businesses in Sun Prairie and the surrounding Wisconsin towns for years. We come prepared to take on pet stains and odors, wine stains, food grime, and the unexpected. Our cleaning products remove stains better than the run of the mill service, and our reviews speak to this. Wisconsin homes and businesses need not worry; let us take care of the accidents.
AMS Carpet's services include:
With availability 7 days a week, AMS Carpet Cleaning makes it easy to schedule a cleaning at your convenience. We also offer a maintenance program to perform a thorough carpet cleaning of your home or business every 6 months.

AMS Carpet Cleaning Services
We do more than just clean carpets. We provide cleaning services for any fabric in the home, or in the car!
Beautiful oriental rugs deserve a luxury cleaing treatment. When we come to Sun Prairie to clean oreintal rugs, we use special techniques and cleaners that ensure the safety of the fabric yet remove difficult stains.
Removing stains from curtains, drapes or furniture sounds like an afternoon of frustration. We've been there, and we know exactly how to steam clean away those difficult spots.
After a long winter of neglect, every car in Wisconsin could use a good interior clean. We get the salt stains and the coffee stains out, and restore the condition of auto upholstry and carpets to their best condition possible. Don't let those stains harden and lose value on your car, let us help you with the spring car cleaning chores with professional car vacuuming and carpet cleaning.
Vinyl composite can collect grime and build up that can take hours to remove by hand. When you need a vinyl floor restored, we can buff out the dirt and get the floor sparkling again.
Carpet Maintenance Plans with AMS
Restore your floor and prolong its life with AMS' carpet maintenance plans. It ensured bi-annual floor cleanings to improve appearance and remove contaminants. Flexible payment plans available.