Carpet Cleaning Service in Lake Mills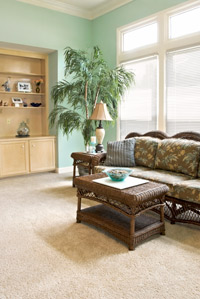 Home & Commercial Carpet Cleaning Professionals
We're a famiily business providing cities like Lake Mills, WI with carpet cleaning and repair. We partner with homes and businesses to freshen your floors. Our professional, friendly staff can even remove wine stains and pet dander. We have years of experience and know the tricks of the trade. Our supplies are safe and provide effective removal of microbs and debris that makes a home stuffy. Get rid of those stains and freys once and for all with our comprehensive carpet restoration services.

AMS Carpet Cleaning Services
We offer an array of services in addition to carpet cleaning, such as:
Oriental rug cleaning is a delicate process that requires attention and precision. These beautiful rugs can be passed down for generations if properly kept. AMS staff are trained in cleaning and restoration of these beautiful center pieces and take extreme caution when removing stains from ooriental rugs—and while we're at it, we'll give you some tips to maintain it between cleanings.
Steam cleaning gets stains out of upholstry that can't be thrown in the wash machine. The steam grabs the debris and grime and lifts it from the fabric. Our steam cleaning leaves a fresh scent that doesn't damage fabric but restores it to its best condition. Curtains, drapes, and certian types of carpet also benefit from steam cleaning.
Assuming Lake Mills residents are like the average America, they spend almost 300 hours per year in their car. Get the salt and coffee stains out after a winter of driving with our car carpet cleaning service.
AMS offers professional tile cleaning services to restore your flooring. Our vinyl tile deep-cleaning services extend the life of your tiling, ensuring a floor you love for years to come.
Carpet Maintenance Plans with AMS
Restore your floor and prolong its life with AMS' carpet maintenance plans. It ensured bi-annual floor cleanings to improve appearance and remove contaminants. Flexible payment plans available.