Winter Carpet Cleaning for Southeastern Wisconsin
AMS Carpet Cleaning offers thorough cleaning from Watertown to Palmyra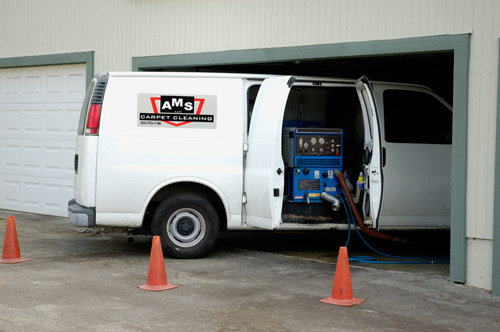 With the official start of autumn, many people have begun preparing themselves for a long, cold winter of keeping indoors; moving from backyard BBQs to holiday celebrations gathered around a fireplace. This leads to increased indoor foot traffic and the added stress of entertaining guests in your home. While an onslaught of cleaning may begin, a lot of residents push carpet cleaning to the back of the to-do list. Winter is a stressful time for carpets, as road salt, dirty snow, and mud are tracked inside on the bottom of snow boots. A professional residential carpet cleaning will help keep your carpets clean and presentable all winter long.
Jefferson Carpet Cleaning Professionals are here to Help
While many people run a vacuum over their carpets regularly, a standard vacuum doesn't provide the deep clean our certified professionals deliver. With the holiday season fast approaching, AMS Residential Carpet Cleaners can help your home look clean and welcoming, impressing even the most critical in-laws! From cleaning oriental rugs to upholstery steam cleaning, residents all across southeastern Wisconsin can have a pristine, inviting home for entertaining holiday guests.
Professional Fort Atkinson Carpet Cleaning Has Many Benefits
Aside from keeping your carpets looking nice, and extending carpet life, professional cleaning services offer health benefits as well! The air in winter becomes much drier compared to summer, and even the slightest irritant can lead to scratchy throats and dry itchy skin. A carpet acts as a sponge for irritants like dust, dander, and dirt particles, despite regular vacuuming. Keep your home's carpets looking and smelling great by choosing AMS Carpet Cleaning for all of your carpet cleaning needs.
AMS Carpet Cleaning is a family owned business, and has been providing the residents of Watertown, Jefferson, Palmyra and Fort Atkinson with quality, affordable carpet cleaning services for years. We are committed to customer service, and are available for your winter carpet cleaning needs 7 days a week, with emergency 24 hour services available. From dried-in stains to ground-in dirt, we're here to help.
Contact the Watertown carpet cleaners at AMS Carpet Cleaning for exceptional service today!
Return To Carpet Cleaning Tips