Why Hire a Waukesha Carpet Cleaning Professional
Regular Carpet Cleanings Provide Many Long Term Benefits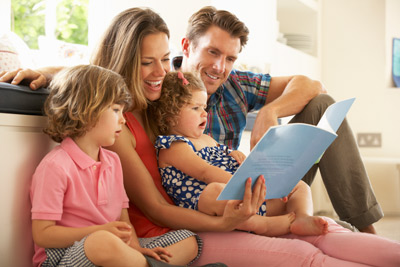 Carpet manufacturers throughout the country recommend a thorough deep cleaning of your home's carpets every 12-18 months. If your home has kids and pets running around, a deep cleaning is recommended even more frequently. A professional carpet cleaning will keep your carpet looking new, while improving its longevity – protecting your investment and keeping your home looking great. While you may think vacuuming once or twice per week is enough, a simple vacuuming alone is not enough to reach deep into the carpet fibers to extract hard to remove stains and dirt. At AMS Carpet Cleaning, our highly trained professionals have the knowledge and equipment to provide a consistently deep clean every time we enter your home.
Professional Carpet Cleaning Offers Health Benefits
Getting your carpets regularly deep cleaned doesn't just improve the appearance of your home, it also provides many health benefits – keeping your home clean and healthy. Lurking in the deep recesses of your carpet, harmful and irritating pollutants can become trapped, causing your family discomfort. Dust mite infestations also tend to form in carpets. While small amounts of these pollutants and dust mites won't harm your family, over time they accumulate in your carpets, causing flare ups of allergies and asthma. This is why a bi-annual deep cleaning, such as AMS Carpet Cleaning's Stay Beautiful maintenance program is so strongly recommended by carpet manufacturers and carpet cleaning professionals alike.
Using our state of the art equipment and years of expertise, the AMS Carpet Cleaning team will eradicate dust mites and remove deeply trapped pollutants.

AMS Carpet Cleaning provides Affordable, High Quality Services for Southeastern Wisconsin
At AMS Carpet Cleaning, we are dedicated to providing top quality carpet cleaning services. We are family owned and treat each job as if we were cleaning our own home. We provide fair price estimates based on your carpet cleaning needs, without any surprise hidden fees. We are open 7 days a week for your convenience, and we even provide 24 hour emergency carpet cleaning services. When you're ready for a clean, healthy home contact the carpet cleaning professionals at AMS for high quality carpet cleaning services.
Contact the professional carpet cleaners at AMS Carpet by calling 920-723-1188 today. Serving Walworth, Jefferson, Rock and Dane Counties
Return To Carpet Cleaning Tips