Jefferson Carpet Cleaners Serving Southeast Wisconsin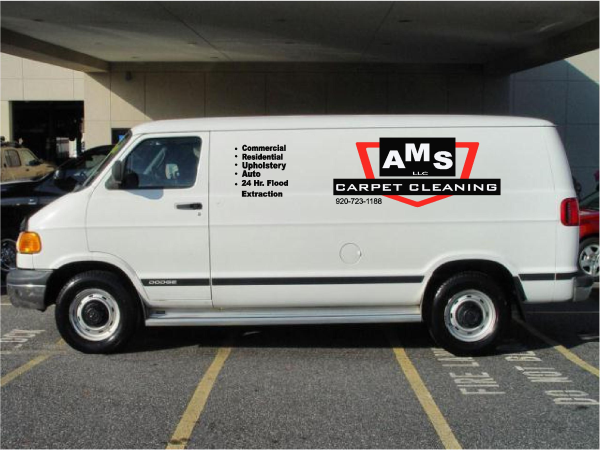 AMS Carpet Cleaning, LLC in Jefferson, WI: See What Our Customers Have to Say!
AMS Carpet Cleaning takes pride in delivering the BEST carpet and upholstery cleaning solutions for residential and commercial customers. Our Jefferson carpet cleaning company has built a reputation for quality work with each satisfied customer. Our sense of pride is apparent in every job we complete.
AMS Carpet Cleaning Reviews
Eric was there on time, very professional, friendly and courteous. He did an awesome job for us and threw in an extra room because one room was stained beyond complete removal from previous owners. I would/will recommend him every time I am asked. - Rhonda O. Jefferson, WI
They were very personable and called our attention to small issues that needed special attention and asked whether we wanted them treated or not giving us the choice. They new what they were doing with different materials and fibers. I would have them back in a heartbeat and plan on telling others to use their services. - Hartland, WI
Best Carpet Cleaning Services in S.E. Wisconsin

Jefferson, Wisconsin Carpet Cleaners Go Above & Beyond
AMS Carpet Cleaning is a family owned Wisconsin business providing commercial, residential and automotive carpet cleaning service in Jefferson, Dane, Walworth, Waukesha, Dodge and Milwaukee counties. AMS Carpet Cleaning offers carpet, oriental rug and upholstery steam cleaning service reviving soiled and heavily-traveled fabrics as well. We offer the most competitive carpet cleaning pricing coupled with a desire to exceed customer expectations when our carpet stain removal company is on the scene. When a carpet is clean and the customer fully satisfied, we know we've done our job.
Best Carpet Cleaning Services in Oconomowoc
Your home and furnishings are regarded with utmost care the moment our Oconomowoc carpet cleaners step inside. AMS leaves your home in a better condition than we found it. We do this by not only restoring your carpets but by...
Protecting your carpet with foam blocks under furniture
Installing corner protectors on walls
Wearing protective footwear (cotton booties)
Each of the techniques mentioned above are essential for preventing excessive water absorption into your carpet, accidental collisions with your wall and our carpet cleaning machine and soiling or damaging of your carpet by shoes. We don't just leave your home a cleaner place for your feet and pets, we take care of your property as we work.
The benefits don't end there either - our work has a long-term impact on your home!
Benefits of Cleaning your Carpet
Contact the Jefferson carpet cleaners at AMS Carpet Cleaning for the best carpet cleaning services in Jefferson, Walworth, Waukesha, Dane, Dodge & Rock County!
AMS Offers Professional Carpet Repair Services in Wisconsin
When you spill wine or accidentally burn your carpet, you may think it's beyond repair. Covering up a stain or defect with furniture doesn't mean it's gone. Carpet cleaners at AMS Carpet Cleaning provide affordable repairs and maintenance of carpet in southeastern Wisconsin, including:
Damaged carpet is never beyond fixing. Contact AMS Carpet Cleaning today and we'll make your stained, burned or bunched up carpet look brand new again for a low price.

A Wisconsin Carpet Cleaning Plan for You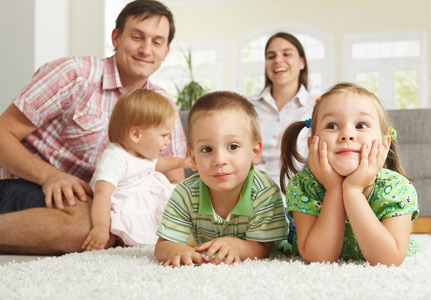 AMS Carpet Cleaning offers three carpet cleaning solutions for restoring your fabrics back to a fresh condition. Our basic carpet cleaning solution includes vacuuming and steam cleaning to remove ground-in soil and dirt from your office or home. Our intermediate carpet cleaning solution offers:
Vacuuming
Steam Cleaning
Deodorized Application
Scotchgard Application
All of these services help prevent the future damage to your floors. Carpet cleaning isn't just about removing old stains, it's about preventing new ones too!
Vinyl Composite Tile Cleaning at Budget-Friendly Prices
The Jefferson County carpet cleaners of AMS Carpet Cleaning have added VCT cleaning to their flooring and carpet cleaning services. VCT cleaning, or Vinyl Composite Tile cleaning, is the process of stripping off the old finish and adding a new finish to your tiles. Your tile will look as good as new. Our professional VCT cleaning services perfectly compliment our carpet cleaning services, ensuring all the floors in your home will be spotless. Contact the Jefferson VCT cleaning crew at AMS Carpet Cleaning today!
Call AMS Carpet Cleaning when you need restoration, shampooing, deodorizing & carpet repair services!