Carpet Cleaning Company for Offices near Jefferson, WI
Fort Atkinson & Watertown Businesses Rely on Our Affordable & Detailed Carpet Cleaning Services

We're the Professional Oconomowoc Carpet Cleaning Company Local Businesses Keep Recommending
Commercial carpets receive the most wear and tear of any carpeting application, requiring cleaning on a regular basis to prolong their use in your office. If neglected, worn down or stained sections of your carpet is noticed by visiting customers and partners, giving your reputation a smear you can't wipe off. Prevent this unruly damage with our commercial carpet cleaning services, including:
Our Commercial Carpet Cleaning Services:
Carpet Vacuuming
Carpet Deodorizing
Carpet Shampooing
Family Owned Office Cleaning Company with Reasonable Rates
Open 7 days a week, our family-owned company revives and restores your office carpets to their best condition any day of the week. Easy payment methods are also available, giving you the option to pay in one lump sum or smaller, monthly payments. Our carpet cleaning services are structured to be as affordable as possible so you can keep your business up to par with the competition while...
Restoring Your Carpet's Beauty
Removing Litter, Dirt & Stains
Preventing the Build Up of Allergens, Dust & Mites
Extracting Irritable Pollutants
You care about your image and you're not interested in wasting your budget on bi-yearly carpet replacements. If you're looking for affordable and fully comprehensive commercial carpet cleaning services near Jefferson, Wisconsin, our office cleaning company is waiting for your call!

Taking Commercial Carpet Cleaning Services to the Next Level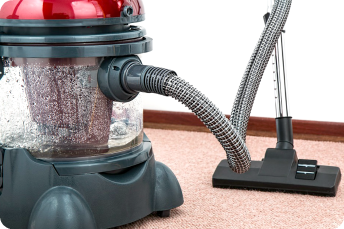 Whitewater & Lake Mills Business Owners Trust our Professionals to Work Efficiently to Get the Most Out of Your Money
Extending the life of commercial carpets and keeping them looking new is as simple as signing up with our Stay Beautiful Carpet Cleaning Maintenance Program. Once you've joined the lineup, our trained Madison carpet cleaning professionals arrive to your business once every 6 months to perform a thorough cleaning of your office carpets.
Every other visit, a protecting sealant is included in your cleaning to minimize staining and carpet fiber damage. Anyone can join our maintenance program, such as:
Manufacturing Facilities
Corporations
Local Businesses
Real Estate Offices
Retail Stores
Marketing Firms
Finance Offices

Small Businesses
Accounting Firms
Consulting Agencies
Schools
Hospitals
Museums
Malls
It doesn't matter what type of office you work in or where you work, AMS Carpet Cleaning brings premier carpet cleaning services to YOU! Though we're based in Jefferson, Wisconsin, we're not strangers to the area, conveniently bringing the best carpet shampooing and vacuuming services to local businesses.
Schedule Commercial Carpet Cleaning Services in:
Aztalan
Cold Spring
Milford
Hebron

Cambridge
Sullivan
Rockdale
Waterville
Richmond

Edgerton
Janesville
Sun Prairie
Fulton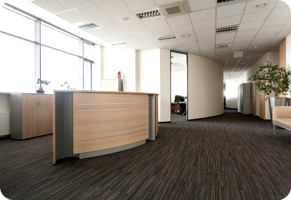 We can be scheduled for regular cleanings or any special occasion. Opening a new business? Moving your office to another location? Have AMS Carpet Cleaning stop by your property before you bring in the supplies and furniture.
We'll come in Saturday or Sunday so you can enjoy your weekend and leave the big haul to Monday. After scheduling us to bring our commercial cleaning services to your business, check out local office supplies stores to find the equipment you'll move in when we're done!
Office Supply Stores near Jefferson, Wisconsin

Schedule our office cleaning company's services for your Jefferson, Fort Atkinson, Watertown, Oconomowoc or Madison business today!