Madison Commercial Carpet Cleaning Services
Best Madison Commercial Carpet Cleaning Services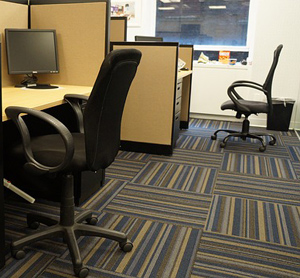 AMS Carpet Cleaning provides the best commercial carpet cleaning services in Madison and surrounding areas. Commercial carpeting undoubtedly receives the most wear and tear of any other carpeting application. Soiled areas are often noticed by potential customers and future partners, making thorough professional cleaning a necessity. Our small family owned Jefferson carpet cleaning company has years of industry experience which makes us uniquely qualified to solve your commercial carpet cleaning needs. We provide a level of customer service only a family owned company could, staying open 7 days a week. Professional cleaning revives soiled fabrics and restores your carpets to their best condition, ensuring they look the best you've ever seen them.
Convenient Carpet Cleaning for Your Busy Schedule
AMS Carpet Cleaning offers a convenient cleaning program for your carpet needs. The Stay Beautiful carpet cleaning maintenance program will extend the life of your commercial carpets and keep them looking like new with a deep cleaning service provided twice a year. Our trained Madison carpet cleaning professionals will arrive to your business every six months and perform a complete, thorough cleaning of your carpets. On every other visit, we add a protecting sealant which minimizes staining and carpet fiber damage, ensuring your carpets stay strong and look great longer. We offer easy payment methods so you can get the carpet cleaning services you need without breaking your budget. Choose to pay with one lump sum or make small monthly payments. Keep your carpets looking like new and make a great first impression on your customers with the Stay Beautiful maintenance program from AMS Carpet Cleaning.

Benefits of Commercial Carpet Cleaning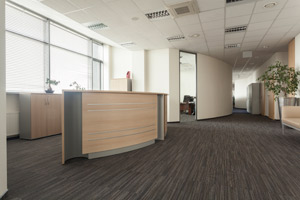 Cleaning commercial carpets not only presents your business in a professional manner, it improves your entire building. Regular carpet cleanings keep indoor air cleaner, removing allergens, mites and other irritating pollutants. The cleaner air, as a result of deep carpet cleanings, leads to healthier workers and a more productive office.
Family owned AMS Carpet Cleaning has been providing Madison and surrounding cities with superior cleaning services for many years. Even if you've never experienced a professional carpet cleaning, we guarantee you'll be impressed after just one service from our experienced cleaners.
Professional Madison Carpet Cleaners
Carpeting in high-traffic hallways and offices are often heavily soiled by employees and customers, which can't be helped. With consistent carpet cleaning service from AMS Carpet Cleaning, we can ensure your carpeting looks clean and professional every day. We offer several carpet saving services including: vacuuming, steam cleaning, and deodorization, fulfilling any cleaning service you may need. Come to AMS Carpet Cleaning for consistently superior commercial carpet cleaning services.
Commercial carpet cleaning from the experts at AMS Carpet Cleaning CALL 920.723.1188 serving Jefferson, Janesville, Fort Atkinson, Whitewater, Watertown and Madison