Upholstery Steam Cleaning Services
Professional Furniture, Curtain and Drapery Cleaners Jefferson, WI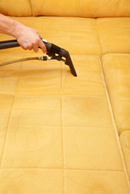 With AMS there's no need to lug around a nasty, used carpet cleaner – we'll bring our own. We want you to feel in control while we handle the hard work.
AMS Carpet Cleaning is your go-to resource for comprehensive carpet and upholstery cleaning services. Our expert carpet cleaners are highly trained with the best steaming equipment available, making us the upholstery cleaners you can rely on. Cleaning curtains, drapes, and upholstery yourself can be an expensive and time consuming process. Obtaining the necessary equipment and cleaning products is often expensive and frustrating for homeowners as well. AMS Carpet Cleaners have the industry leading equipment and skills to provide you with a quick and cost-effective upholstery cleaning solution.
Our upholstery steam cleaning removes the dirt, dust, and grime your furnishings accumulate on a daily basis, making them look brand new when our cleaners are done. Carpets, curtains, and upholstery naturally get dirty over time, don't replace something just to ruin it again when you can have them professionally cleaned at a fraction of the price! Better yet, why not extend their life at the same time, all while giving your home a clean fresh feel? Let AMS Carpet Cleaners help you revive and renew your upholstery with our cost-efficient steam cleaning services.

Oconomowoc Upholstery Cleaning From AMS Has Many Benefits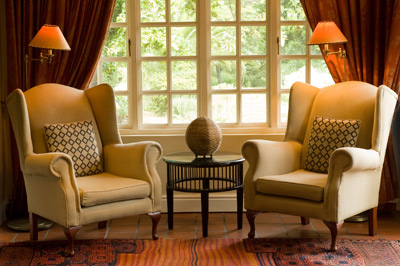 Carpet and upholstery cleaning services from AMS offer many benefits. Our skilled team of expert Oconomowoc carpet cleaners has the equipment to remove the most stubborn pet stains. Living in Wisconsin has its perks, but the salt that gets caked on to our shoes isn't one of them. Steam cleaning from AMS can remove deep salt stains and other dirt. With a top rated steam cleaning service from AMS you can remove pet dander that has been deeply embedded in your furniture and carpets providing much needed allergy relief. You can also expect extended carpet life, and an overall clean feel. Your home will feel as fresh as it did when you first moved in.
Service Where You Need It, When You Need It
AMS is proud to offer our top rated services across southeastern Wisconsin. Our services are available from Jefferson, to Whitewater, to Waukesha, to Watertown and everywhere in between. We are also a top rated Home Advisor Oconomowoc Carpet Cleaner and accredited by the Better Business Bureau.
With AMS, there's no need to call off work and wait for us to come by when it's convenient for us – we'll be there when it's convenient for you. Our services are available from 7am to 7pm. We also offer 24-7 emergency services at an additional cost. We know emergency water damage is never convenient, that's why we'll be there when it is convenient.
No matter where you are, or what time it is, call on AMS. We want your home to feel fresh and new again – wherever and whenever.
Family Owned and Operated
As a family business with years of experience in Wisconsin, we know how hard it is to keep our carpets clean. That's why we're driven to deliver the best and stand behind it. Whether you have emergency water damage, or your carpet and upholstery has been stained by years of Wisconsin winters, AMS is here to help.
For professional upholstery, curtains and drape cleaning CALL 920.723.1188 AMS Carpet and Upholstery Cleaners you can rely on!