Carpet Cleaning Services Articles
Wisconsin Carpet Cleaning Services at Affordable Prices
AMS Carpet Cleaning in Jefferson, WI fulfills your carpet cleaning requests to your specifications. Unlike other carpet cleaning companies who try to up-sell additional options at unquoted prices, we honor the original agreement without trying to sell you unnecessary extras.
If your carpet has heavy traffic areas and problem spots requiring extra steam cleaning, we include it in the original quote. If your commercial carpet requires an industrial strength degreaser, we don't raise the price of your quote.
When you hire our professional Wisconsin carpet cleaners, we give you honest, affordable pricing for the cleaning services you requested-- without pressure to upgrade. Our Jefferson carpet cleaning technicians are efficient and skilled in performing services to all warranty standards. Contact us for a free quote today!

Carpet Cleaning Services and Packages for Watertown, Oconomowoc & Beyond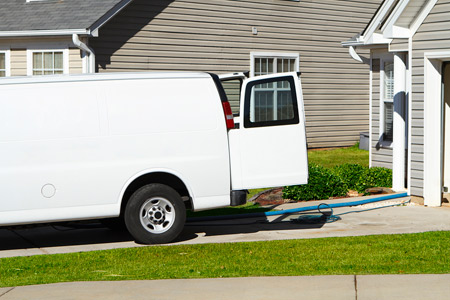 Maintenance Program - AMS Carpet Cleaning offers a Stay Beautiful Maintenance Program. You never have to worry about missing a carpet cleaning again. Our AMS trained carpet cleaning professionals will come to your home or business every six months and perform a thorough cleaning of all your carpets.
Commercial Carpet Cleaning - AMS Carpet Cleaning offers commercial carpet cleaning throughout Madison, Janesville, Watertown, Whitewater, Oconomowoc and more. Keep your office carpets clean and looking professional at all times with AMS Carpet Cleaning.
Automotive Carpet Cleaning - Your car sees a lot of foot traffic, creating unsightly carpets and rugs. Get them looking brand new with professional automobile carpet cleaning from AMS Carpet Cleaning.
Residential Carpet Cleaning - Whether you're hosting a get together or just have a messy family, keep your home's carpet looking spotless at all times with AMS Carpet Cleaning in Lake Mills, Fort Atkinson, Whitewater, Watertown and more.
Basic carpet cleaning package - includes vacuuming and steam cleaning to remove ground-in soil and dirt from your home.
Intermediate carpet cleaning package - includes vacuuming, steam cleaning, and an additional deodorizer application reviving your carpet with an appealing fragrance.
Premium carpet cleaning package - includes vacuuming, steam cleaning, deodorizing, and a Scotchgard application to protect your carpet from future staining.
Oriental Rug Cleaning- AMS Carpet Cleaning offers oriental carpet cleaning throughout Madison, Janesville, Watertown, Whitewater, Oconomowoc and more. Keep your oriental rugs clean and looking like new with AMS Carpet Cleaning.
Upholstery Steam Cleaning - Keep the fabrics in your home from becoming soiled and needing replacements. Let AMS Carpet Cleaning steam clean your drapes, curtains, and other upholstery today!
Wisconsin VCT Cleaning Services and Packages
Vinyl Composite Tile Cleaning – Keep your tile floors in great shape with Watertown VCT cleaning services. Regular VCT cleaning will help your tile floor last for many more years.
Carpet Repair Services near Madison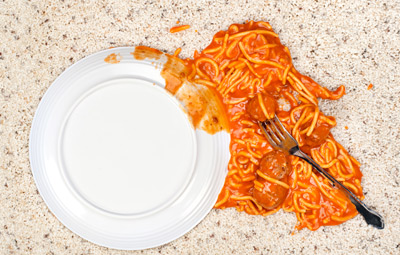 Carpet Repair Service - If you have burned or stained your carpet, you may wonder if it's ruined or beyond repair. Hiding or ignoring it doesn't make it go away, and attempting to repair the carpet on your own could end up being a mistake you can't reverse. Leave it to the professionals—call the carpet repair experts at AMS Carpet Cleaning today and we'll repair your damaged carpet for a low price.
Replacing your carpeting entirely can be very costly. With our cleaning and repairing services, we save you money by restoring your carpet rather than replacing it.
Whether your carpet is stained, burned, bunched up or fraying at the seams, we have the tools and expertise to restore your carpet to its former glory.

Professional Carpet Cleaners near Janesville
AMS Carpet Cleaning is located in Jefferson, Wisconsin and available from 7am-7pm, 7 days a week. If you need emergency water extraction, AMS Carpet Cleaning will make house calls 24 hours a day, 7 days a week, for an additional cost. For carpet cleaning service in Jefferson, Dane, Walworth, Waukesha, Dodge, and West Milwaukee counties, contact AMS Carpet Cleaning Wisconsin.
Carpet Cleaning Service Areas
Janesville
Madison
Lake Mills
Fort Atkinson
Whitewater
Watertown
Oconomowoc
Johnson Creek
Jefferson County
Walworth County
Dane County
Waukesha County
Contact Eric or Julie of AMS Carpet Cleaning in Jefferson, WI at 920-723-1188, or by email at...
ericsapp@amscarpetcleaning.com
or
juliesapp@amscarpetcleaning.com
Call 920-723-1188 today for Lake Mills carpet cleaning from the experts, AMS Carpet Cleaning!