Residential Carpet Cleaning Janesville
Residential Carpet Cleaning Services Janesville, WI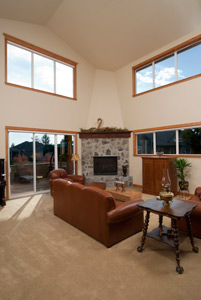 AMS Carpet Cleaning has a wealth of industry knowledge regarding residential carpet cleaning, making us a great choice for your home carpet cleaning needs. You can trust our friendly and professional carpet cleaning experts to revive your soiled carpets, lift stubborn stains, and remove offending odors. Our family owned carpet cleaning operation is dedicated to providing superior customer service, ensuring you are highly satisfied with your residential carpet cleaning. We are open 7 days a week and available for emergency home cleanings, making us the most dedicated and efficient residential carpet cleaning in Madison and the surrounding areas. Our residential carpet cleaners never try to upsell services while providing your service, so you won't be pestered with unwanted carpet cleaning services in your home.
Superior Carpet Cleaning Service for Busy Families
Keep your home clean and inviting with the help of AMS Carpet Cleaning. Regular cleaning keeps your carpets looking and feeling like new, while removing any harmful allergens which are hiding in your carpet. Many homeowners assume a simple once a week vacuuming is sufficient. While vacuums do remove dust and other particles on the surface of your carpet, it often misses oily, sticky dirt and other irritating pollutants which are lurking below the vacuums reach. Regular deep cleaning services will extend your carpet life, ensuring your investment stays protected.
Family owned AMS Carpet Cleaning is committed to customer satisfaction. From old ground in stains to stubborn pet stains, rely on our professional Jefferson carpet cleaners to keep your carpets looking like new.
Hassle Free Janesville Carpet Cleaning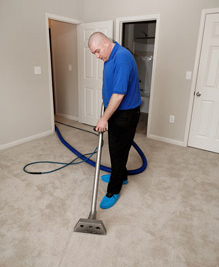 AMS Carpet Cleaning understands families have busy schedules and it can be difficult to plan appointment times. We make it easy to have beautiful carpets year round with our Stay Beautiful carpet cleaning maintenance plan. Every six months one of our professionals will come to your home and perform a thorough cleaning of all your carpets. Every other visit we include a specialty carpet protector, which extends the life of your carpets while preventing stains from forming. Our high quality cleaning services penetrate the deepest layers of your carpets, breaking down and removing difficult stains and revitalizing your carpets. We even offer two different payment options. You can choose to pay one lump sum or make small monthly payments. Invest in a cleaner home today with the AMS Stay Beautiful maintenance program.
Watertown Carpet Cleaning Professionals
We are dedicated to adhering to carpet manufacturer recommendations and warranty requirements so your carpeting investment is never compromised by our cleaning services. Whether you need vacuuming, steam cleaning, or deodorizing services, AMS Carpet Cleaning is the residential carpet cleaners you can trust to provide consistently superior service.
Residential carpet cleaning packages from basic to premium carpet care services CALL 920.723.1188 AMS Carpet Cleaning experts Today!