Emergency Carpet Cleaning
Dry Carpet Cleaning gives your Home an Instant Facelift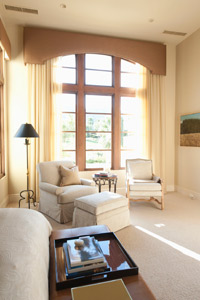 The newest innovation in the carpet cleaning industry is the use of recently developed chemical and machine technologies which allow carpets to get a thorough deep clean using minimal moisture; hence the name dry carpet cleaning. Typically, dry carpet cleaning is completed faster and the carpet is usable within 4 hours of cleaning. Dry carpet cleaning offers many of the same benefits as traditional carpet cleaning methods. Troublesome stains and ground in dirt are lifted and removed, leaving you with fresh, clean carpets.
Residential & Commercial Carpet Cleaning Services for Southeast Wisconsin
AMS Carpet Cleaning has years of experience and knowledge regarding both residential and commercial carpet cleaning services. If your home becomes the host of an impromptu dinner party on short notice, or important guests fly into town on a whim, you can rely on the AMS team to breathe new life into your dirty carpets. An emergency dry carpet cleaning service will immediately remove the deep stains and oily, sticky substances from the deepest fibers of your carpet which a regular vacuum misses. In addition to giving your home an instantly cleaner appearance, regular thorough cleanings will extend the life of your carpets while
removing irritating pollutants.
Get a free carpet cleaning quote using our new, easy online form!
Carpet Cleaning Professionals
From our traditional carpet cleaning services to upholstery steam cleanings to emergency dry carpet cleaning services, our team is available to help make your home cleaner 7 days a week. We even offer our Stay Beautiful Maintenance Program, which offers bi-annual carpet cleaning services, ensuring your home and carpets look great year round. We're a family owned business with a strong commitment to customer satisfaction and high quality work. We provide superior cleaning services at affordable prices.
Contact the carpet cleaning professionals for prompt, efficient carpet cleaning services from AMS Carpet Cleaning 920-723-1188.
Return To Carpet Cleaning Tips