Oconomowoc Carpet Cleaning
Superior Clean at Affordable Prices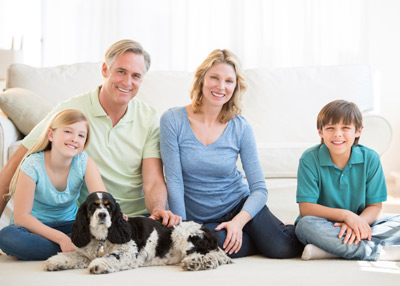 The professional carpet cleaners at AMS Carpet Cleaning have been providing homes and commercial complexes throughout Oconomowoc and the surrounding cities with the best cleaning services for years. Our family-owned company provides a wide variety of services, including:
Pet Stain Removal: Deep cleaning when it matters most.
Pet stains are unavoidable when you have a furry companion living in your home. Stains are unsightly and impossible to remove using commercial cleaning products alone. AMS Carpet Cleaning offers superior deep cleaning services for Waukesha County including Oconomowoc and Pewaukee. We use the best steam cleaning equipment available which penetrates the deepest layers of carpeting, permanently removing stains and discoloration. After our Oconomowoc steam cleaning services, your carpets will look and feel like new.

Dry Carpet Cleaning Services: Great for emergencies.
AMS provides emergency carpet cleaning services by utilizing a unique dry carpet cleaning technique. This allows us to give your carpets a deep clean and remove unwanted stains in less time than traditional deep cleaning. Your carpets will be dry and usable within a few hours. This service is most commonly used in apartment complexes before a tenant moves into a unit or in emergencies, such as if a spill or stain is discovered hours before an important company arrives at a residence. We also offer emergency carpet cleaning services day or night for a small additional fee.
Carpet Cleaning Maintenance Plans
Prolong the life of your home or business carpet with a maintenance plan from AMS. Our high-quality Stay Beautiful Maintenance Program cleans your carpets every 6 months to improve the appearance and remove contaminants. We even work with you to develop the most convenient payment plan for you.