Carpet Cleaning Wisconsin Homes in Between Professional Carpet Cleaning
Tips and Tricks to Elongate the Life of Your Carpet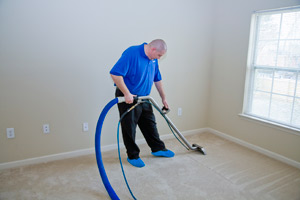 Every carpet gets to a point where vacuuming doesn't cut it anymore. Carpets in need of deep cleaning can look matted or feel sticky, change color from the original swatch over time, and end up with grimy looking little dark circles around furniture. Here are AMS Carpet Cleaning's best tips and tricks for maintaining your carpet's cleanliness between professional Madison carpet cleaning services!
A clean carpet affects the cleanliness of the entire home. Throughout the seasons, carpets absorb dust, pollen, fine mold particles from the outdoors, and pet dander. When your carpet is left to stew in the dirt and grime of everyday life, the quality of air in your home is affected. There are simple everyday routines which prolong the life of your carpet. One of AMS Carpet Cleaning's biggest suggestions is to remove your shoes when entering the house. Leaving shoes near the door will prevent the bulk of dirt from entering the home and reduces dust particles like pesticides, dust mites, and allergens found in houses by up to 60%! The weaving in carpets naturally hide soil, many people don't realize how much dirt they're living with until they call us. Rugs often look completely reinvented after a cleaning because many carpet fibers stow dust deep in the carpet material. This means the rug does not look filthy, even as it collects dirt; it simply looks dull and duller as time goes on. This is why annual professional residential carpet cleaning is standard, so call AMS Carpet Cleaners, the carpet cleaners Waukesha trusts, to deep clean your carpet flooring at least once a year!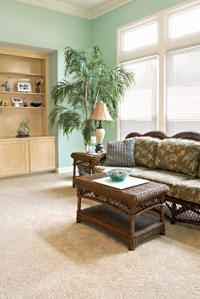 You play a large part in maintaining your carpet's cleanliness throughout the year. Regular vacuuming is a good way to stave off dirt and allergens from affecting your home, but vacuum cleaners only suck up surface dirt. This leaves deeply ingrained grime in your carpet which can be excavated by AMS Carpet Cleaners Wisconsin relies on! Some of our clients try at-home carpet shampooing products, which are a good thing for your carpet health when used correctly, but still lack some of the deep-cleaning power of professional Oconomowoc carpet cleaners.
If you are considering at-home shampooing products, bear in mind the cleaning solution should be carefully selected depending on what type of carpet you have. Determining factors include carpet material, carpet thickness, density of weave, and carpet color. A relatively gentle wash should be selected when dealing with colored carpets, and different suds-levels should be utilized when dealing with densely woven carpets. It is important to remember natural fiber carpet doesn't react in the same way to moisture as synthetic carpets do, and natural fiber carpets require a thorough drying process to eliminate the potential for warping and curled edges. Another important tip for at-home carpet cleaning is to clean spots and stains immediately; especially pet stains, which can require deep carpet cleaning Wisconsin trusts.
Contact the carpet cleaners Wisconsin trusts to get a quote from our AMS Carpet Cleaning team today!
Return To Carpet Cleaning Tips