Carpet Cleaning Services for Residential and Commercial Locations Across Southeastern Wisconsin
Jefferson Residential and Commercial Carpet Cleaning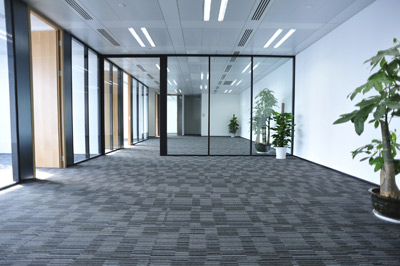 Commercial carpeting gets the most wear and tear of any type of carpeting we service. Having a clean, well maintained carpet is very important in a commercial setting. Dirty, worn carpet can turn customers or valuable business partners off your products or services. Routine carpet cleaning is a must for creating a welcoming and professional atmosphere. AMS Carpet Cleaning professionals have been helping businesses from Watertown to Palmyra maintain a clean, presentable carpet, even during the cold winter months when snow and mud frequently get tracked in by employee and customer boots.
Our carpet cleaning professionals have been serving the communities of Fort Atkinson, Watertown, Palmyra and Jefferson with top of the line residential carpet cleaning for years. Not only will professional cleaning keep your home's carpets looking nice, it will also extend their life while reducing allergens and dust mites who may have taken up residence in your carpet. Impress your family and friends by having clean, plush carpets throughout your home all year round.
For both residential and commercial carpets, regular cleaning is vital for extending their life and keeping them looking great. AMS Carpet Cleaners are here to help! Even if you've never had your carpets professionally cleaned before, we guarantee, after just one cleaning from our professionals, your carpet will look brand new again.

Palmyra Residential and Commercial Carpet Care Made Easy with the AMS Maintenance Program
AMS Carpet Cleaning offers an easy solution for residential homes and commercial businesses called the Stay Beautiful maintenance program. We serve residents and businesses across southeastern Wisconsin, including the communities of Watertown, Palmyra, Fort Atkinson and Jefferson. It can be hard to remember to schedule a routine carpet cleaning, it's not something many people think about. We make it easy. Every six months we will come to your home or business and perform a deep cleaning. Every other visit, we add a protectant sealant, ensuring your carpets will last for years to come. We even offer convenient, cost effective pricing. Our customers either pay in one lump sum, or can choose to pay us in smaller monthly payments. AMS Carpet Cleaning guarantees your carpets will look better and last longer with our no-hassle maintenance program.
Watertown Upholstery Steam Cleaning Services
Much like carpets, your upholstery needs a deep cleaning, removing the buildup of dust and mites and keeping your drapes and furniture looking brand new. At AMS Carpet Cleaners, we only use the best steaming equipment available, at affordable prices. Save yourself the frustration of trying to find and use the proper equipment by calling our team of highly skilled steam cleaners. After just one cleaning, you'll be amazed at the difference! We serve the greater Milwaukee area, including Watertown, Palmyra, Jefferson and Fort Atkinson. Don't wait, get your upholstery looking new again with upholstery steam cleaning from AMS Carpet Cleaners.
Fort Atkinson Vinyl Composite Tile Cleaning
The popularity of vinyl composite flooring for homes has risen in recent years. It boasts easy maintenance and easy spill cleanup, perfect for kitchens and other heavy traffic areas. However, it is also important to regularly and thoroughly clean your vinyl composite floors. Improper maintenance can make your floor look dull and grimy, even if you just washed it. An accumulation of mud, spills and dust can build up even with regular floor washing. Give your vinyl composite floors a long life and keep them looking great with exceptional deep cleaning from the professionals at AMS Carpet Cleaners.
Return To Carpet Cleaning Tips