Winter Carpet Cleaning Advantages
Why Winter Carpet Cleaning is King in SE Wisconsin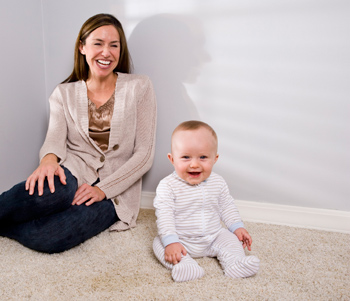 There is no doubt about it -- spring is a time of rebirth and renewal. It is also a time for heavy household cleaning. Of course this means you would likely clean your carpets in the springtime as well. At AMS carpet cleaning, we naturally agree you should have your carpets cleaned and repaired in the spring, but there are plenty of good reasons to tackle carpet cleaning in the winter as well.
Don't Settle for Long Wait Times
Our expert carpet cleaners at AMS are happy to set appointments with satisfied customers in the spring, and we do get a lot of them. This means we are very busy, which translates into longer waiting periods between when you call and when we clean. Avoid lengthy appointment waits by calling us in the winter months when we have more appointments available to get your rugs, carpet and upholstery clean now!
Get a Cleaner Living Space
When the cold weather hits, Wisconsinites begin to stay inside longer. This can mean a number of things for you and your carpets and floors:
Compacting dirt and grime - You've just had an active outdoor summer, so you and your family have surely tracked in endless amounts of dirt, dander, pollen and spores every time you re-entered your home. Don't let dirt damage your carpet, especially after a looong winter of grinding and crushing those materials further into your carpet's fibers.
Breathing dirty air – Your carpet is essentially a huge filter for your home. Pollen and dust settles in and then gets kicked up into the air and can cause breathing difficulty. Our carpet experts will keep you breathing easy.
Holiday traffic – The winter holidays mean lots of indoor activities with lots of relatives enjoying themselves on your carpet. When Uncle Lou drops his deviled egg onto your carpet and neglects to mention it, you'll have a tough stain to get out come spring. Holiday food and drink stains are no problem for the AMS carpet specialists, especially when they are relatively new.

Winter Cleaning Advantages
Cleaning in the winter offers some unique benefits:
Faster dry times – Nobody likes winter dryness, but it's actually good for drying carpets after they are cleaned. The lower relative humidity helps to prevent potential mold and spore growth which accompany the high humidity of Wisconsin summers. Let's get started cleaning today!
Stays clean longer – It may seem counter-intuitive, but winter months give opportunities to keep a carpet clean longer. Think about it—guests of your home are more likely to consider your carpets before walking around in wet and salty boots than in the summer when constant in-and-out traffic makes removing shoes a chore. This is especially true if your carpets already look clean. Enjoy cleaner carpets for longer while you wear your warmest house slippers in the winter.
Appreciation – The Wisconsin winter months are long, so why live with a dirty house in Jefferson ? The earlier into the season you get your carpet cleaned, the more time you'll get to spend around your clean carpets and upholstery. Don't you just love a clean living space? Call AMS now!
No Time like the Present for Carpet and Upholstery Cleaning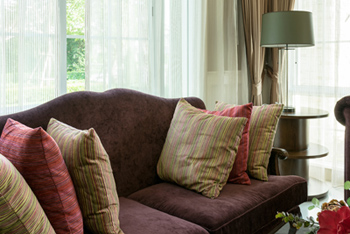 If you still need a reason for winter carpet cleaning: Why put off tomorrow what can get done today? Check one more chore off your spring cleaning list and call the professional carpet cleaners of AMS today!
Winter Car Maintenance
Rock and road salt is your car's number one enemy in the winter. For those in the know, frequent car washes are an essential part of winter maintenance in Wisconsin. AMS Carpet Cleaning knows how damaging salt can be to your vehicle's interior too. We do quality auto carpet cleaning to fight the salt stains eating away at your car's carpeting. AMS will do carpet steam cleaning, deodorizing and vacuuming for your Dane County vehicle interior until it feels like new.
Carpet Service Specialists of Jefferson County
If your Whitewater commercial business needs it's carpet cleaned, look no further than the professional carpet cleaners at AMS Carpet Cleaning LLC to keep your business looking the way it did when it first opened. Our family owned carpet cleaning company services Dane, Jefferson, Rock, and Walworth counties with deep cleaning services and a hassle-free maintenance program so you can keep your attention on your clients and not your carpet.
Clean Carpets and Satisfied Customers
Come check out what our customers are saying and see what AMS has done for families and businesses in Fort Atkinson:
"This is a top notch carpet cleaning team! They came in and professionally cleaned our carpet in our living area and made it look brand new (and smell good). Our basement had some more challenging areas, but that, too came out waaayyyy better than it was. This husband/wife team were friendly, and professional and I would definitely recommend them to anyone looking for a professional carpet cleaning job."
Don't wait for the Janesville winter to ruin your carpeting and furniture! Contact our carpet cleaning specialists now!
Return To Carpet Cleaning Tips