Spring Carpet Cleaning Reduces Household Allergens
Wisconsin Carpet Cleaners Help Seasonal Allergy Suffers
Unlike hardwood floors that easily show dirt, dust, pet hairs, and other allergy-triggering particles, Wisconsin homes with carpets can easily hide and disguise a great deal of allergens. Filthy carpets are proven to make your seasonal allergies worse, so contact the residential carpet cleaners AMS carpet cleaning and quit battling with allergic reactions and terrifying asthma attacks!

Regular Carpet Cleanings Can Prevent/Reduce the Following Allergy Symptoms
Dust Allergy Symptoms
Sneezing
Runny or Stuffy Nose
Red, Itchy Eyes
Wheezing
Tightness in the Chest
Itching
Coughing
Fatigue
Headaches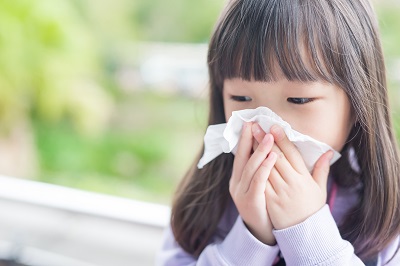 By having your carpets professionally steam cleaned on a regular basis, we are able to remove common allergy triggers that can make life for any Southeast Wisconsin allergy suffers miserable.
Common Wisconsin, airborne allergens that can make their way into your carpets:
Pollens (grass, trees, and weeds)
Dust Mites
Mold Spores
Animal Dander
Madison Carpet Cleaning and Upholstery Steam Cleaning Services for Allergies
In addition to regular vacuuming, thorough carpet and upholstery cleanings from AMS can dramatically reduce your exposure to summertime allergens. Professional steam cleaning is great for allergy sufferers because it not only eliminates microscopic organisms and mites that trigger allergy symptoms, but it also limits the need for harsh chemical cleaners that can make your allergies worse!
Allergies can be particularly terrible in the Southeast Wisconsin region. Due to the abundance of mold, trees, and flowers the Midwest is a thriving area for allergy causing air particles that can embed themselves in your carpets. AMS Carpet cleaning is able to provide our services throughout the Southeast Wisconsin areas, and we are continuing to expand!

Fight Waukesha Allergens with Professional Carpet Cleaning
If you own a small business, doctor's office, or other commercial building, your dirty carpets may be triggering your customer's/patient's allergies. Thankfully AMS offers commercial carpet cleaning services that eliminate and destroy allergens hiding in your carpets.
Regular carpet cleanings not only look nice, but they transform your building into a healthier environment that is a more pleasant place to do business. In addition we can professionally clean and disinfect the upholstery in your lobby/waiting room, deep-clean your vinyl/composite tile in the bathroom or kitchen areas, and professionally restore and clean oriental rugs back to their like-new condition.
Don't struggle with Wisconsin allergies for a second longer, and contact the carpet cleaners at AMS Carpet Cleaning today!
Return To Carpet Cleaning Tips