Set Your Carpeting to "Autoclean" with AMS Carpet Cleaning
Never think about your carpet again. We'll perform a thorough cleaning EVERY 6 MONTHS. Pay how you want - annually or monthly.

Enjoy the benefits of frequent carpet cleaning without the hassle of remembering to schedule regular service. With AMS Carpet Cleaning's Stay Beautiful Program, our trained technicians will come to your home or place of business every six months and leave your carpets looking, feeling, and smelling fresh and clean. Every other cleaning includes a protective sealant to help prevent stains and minimize wear and tear.
Simple Solution Saves Time and Money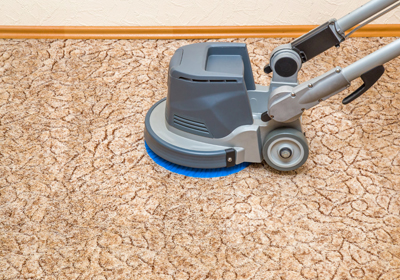 Regular carpet cleaning makes your life easier with flexible payment options. Pay for your twice-yearly service in one lump sum and get it out of the way, or break it down into small monthly payments throughout the year. Either way you'll receive the same outstanding care, service, and value.
We understand, life happens. You meant to schedule your carpet cleaning, but jobs, kids, pets, and holidays kept getting in the way and pushing "call AMS" further down your to-do list. Unexpected events and expenses will always come up, but you can rely on having soft, beautiful, durable carpeting for years to come with help from AMS. We designed our carpet cleaning maintenance program with busy people like you in mind!
Healthy Living with Cleaner Carpets
Professional carpet cleaning removes dust, pet and insect feces, hair, mites, fungus, dirt tracked in from outside, and other filthy substances from your home or office carpeting. You'll breathe cleaner air year round and sleep easier knowing you've taken action to protect the health and well-being of your loved ones.
You take the time to make sure your countertops, windows, dishes, towels, sheets, and even lawns and walkways are kept clean and in good repair—but what about your carpets? Carpeting absorbs dead skin cells, smoke, sneezes, pollen, and other asthma-triggering substances every day. Vacuums help by picking up lint, crumbs, and loose particles, but professional carpet cleaning extracts harmful biological and chemical pollutants before they saturate your indoor environment.
AMS Carpet Cleaning to the Rescue!
The longer you put off cleaning your carpeting, the more dirt is being ground into your carpet fibers with every step, damaging your carpet and dirtying the air. Don't wait! Sign up for the Stay Beautiful Maintenance Program with AMS and enjoy the many benefits of professionally cleaned carpets year round.
Return To Carpet Cleaning Tips